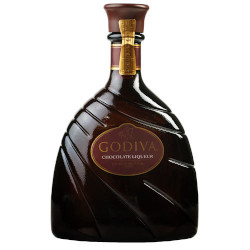 Godiva Chocolate Liquor  – This technically isn't sauce but add this to any chocolate cake or brownie recipe and you will inhale the results.
 Ghirardelli Black Label – Versatile and thick, this sauce can be used in drinks and deserts.
Torani Dark Chocolate – Another sauce commonly used in coffee but oh so much more including brownies.  This sauce is vegan too.
Monin Dark Chocolate Sauce – Another verstile vegan sauce, this one is very sweet. Monin in general has incredible sryups.
Hollander Dutched Chocolate Sauce– Dutched means a darker chocolate and that's yummy. This one is also vegan.